reading time: 3 minutes
Written By: Travis Knight
After a hefty walk, I halted as the train tracks mingled with 9th Avenue and Donahue Street. Across the street from the round and recently renovated barn, the building I had been looking for finally loomed into my vision. It had been 30 minutes of aimless wandering and searching for this building; blindly, I had walked past it three times at this point. I had seen it, but the addresses that speckled themselves throughout the cloak of red brick were way out of order. In fact, they were senseless. What is this madness? What am even I looking for? An old winery?
There was no winery—just a moving company, a workout program, and a depot for some sort of anti-depressant medication. On the south end of the crumbling building—next to a lost and abandoned train car, derailed and weighed down with tar-infested wood planks—a somber drunk slept. The transient stirred awake; startling my attention while doing so. He mumbled something inaudible after he took a long pull from his warm Miller Light; the bile-like contents boiling and bubbling in their 40-oz. glass home. Times from the past tickled my memory, and I began to sink into the past.
Into the Past
Suddenly, I found myself battling balance on an old railroad track. My arms were outstretched in hopes of wooing gravity so it would not pull me to the ground. How did I get here? Footing met failure, and I went down. But instead of hitting the dusty trail beside me, I was swallowed by a deep hole. Am I having an acid flashback? When I emerged from this much deeper fall, I found my feet buried in soil that lurked in a lost time. Finally, I found what I was looking for.
There were shouts exploding from every direction. Various men bustled about, toiling with barrels of wine; pushing them into looming cellars. The Santa Rosa I knew had disappeared and was replaced by barren, rolling hills; fresh soil emanating off their surface and into my nostrils. This was the winery I had been in search of—Bennett Valley's first.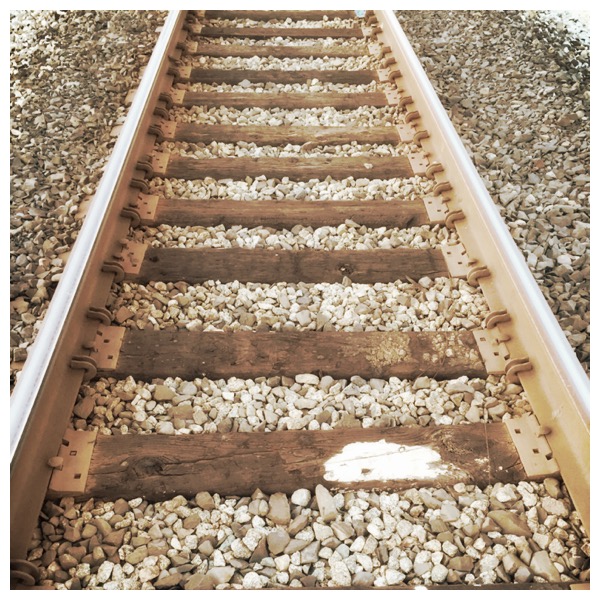 DeTurk Winery
DeTurk Winery was built by Isaac DeTurk in the 1860s. Its sheer greatness accommodated the large amounts of fruit production that the fertile hills provided. DeTurk was crushing anywhere from 300 to 350 tons of grapes every season! The crisp smell of Zinfandel and Mission varietals spliced with the fresh soil and danced with my nose, but was brutally interrupted by a loud steam whistle. A freight train thundered nearby, and in its wake, I noticed a glistening barn. Upon investigation, I noticed that inside lurked a small throng of thoroughbred racehorses. Then time halted and distorted.
The streets of Santa Rosa swirled back around me, and the loud horse stable was replaced by the DeTurk Round Barn, a historical building for the public's enjoyment. I turned around and was surrounded by merchant stands of all sorts. It was a gathering of farmers and vendors from all over Sonoma County, A.K.A. the West End Farmer's Market.
West End Farmer's Market
The first stand that caught my eye was a small coffee house. However, as I followed the smell of fresh brew, I was distracted by a frosty glass jug of watermelon mint water. It was a mere dollar and delicious to top it off. As I enjoyed my refreshment, I stood in trance, just taking it all in.
There were stands and stands of organic produce that had been grown locally. There were chiropractic therapy booths, cheese-tasting stands, and wine-tasting tents. Not far off I could sense BBQ that smelled like heaven on a bone being devoured in a nearby seating area. Oh, how I wished that I could have partaken in such activities, but I was broke. This is no place for empty pockets AND a vacant stomach. Not a good mix, I thought, so I left.
Power Couple
On my way to the exit, I met Allen Thomas and his wife, Lea Thomas. Allen thought that it would be good to incorporate a community-based program into the overall stale space that lurked between the old DeTurk Winery and the DeTurk Round Barn. So, on June 23rd, 2013, this power couple made it happen and the West End Farmers Market was born. The coming of the West End Market has provided a positive outcome, giving farmers a chance to make a living off their earthly art and artists a chance to share their creative crops. It's a place where you can go to enjoy some fresh, locally grown produce, and it acts as a gathering for folks of all ages to dip into some good times.
After I thanked Allen and Lea for their time, I headed back to the train tracks. As I departed, I stared back at the old winery built by Isaac DeTurk in the 1860s—that brick, crusty, old building that was so hard to initially recognize—and for a moment, I could hear workers shouting back and forth, busting ass to keep up with one of the largest wineries of its time.